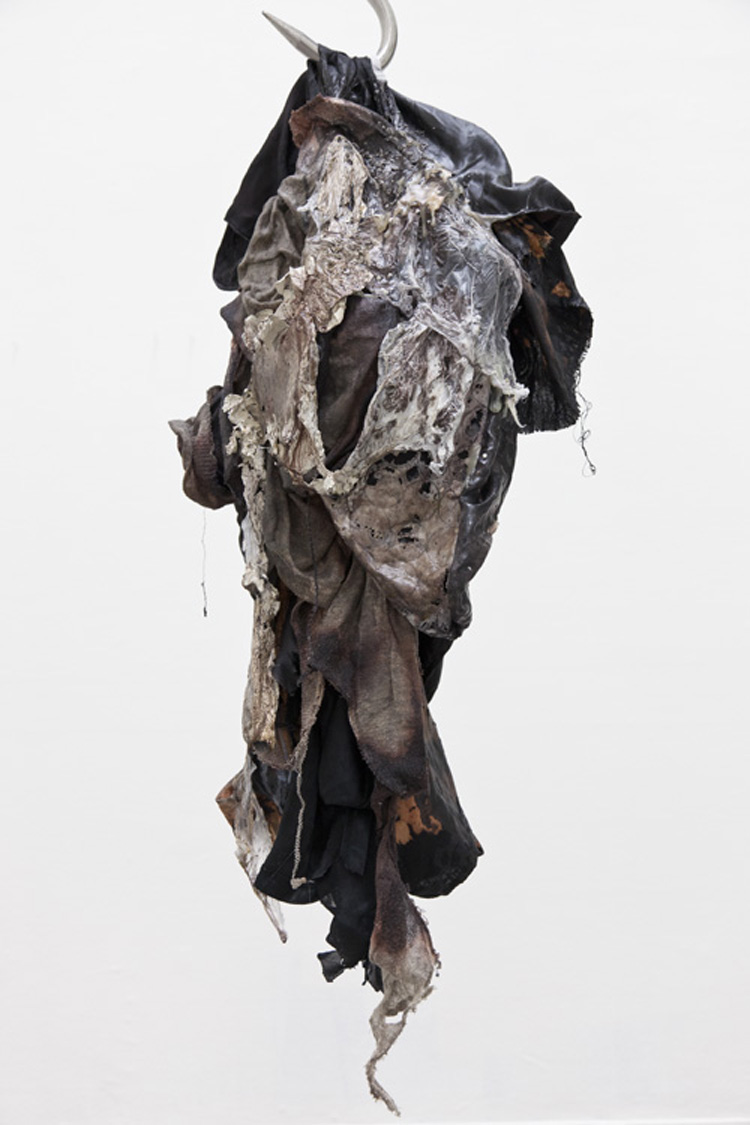 Bleached clothes, glue, plastic, floor varnish, wall paint (fresh and moldy), plaster, fluff, putty & steel stand + hook / steel base + liquid. And a not finished re-painted room.
2017
[…] Come to think of you when I look down on a city. 
For some reason.
You think you know
Just as you say it signals a truth like the other could ever know. An inner active also include silence. Who the fuck do you think you are.