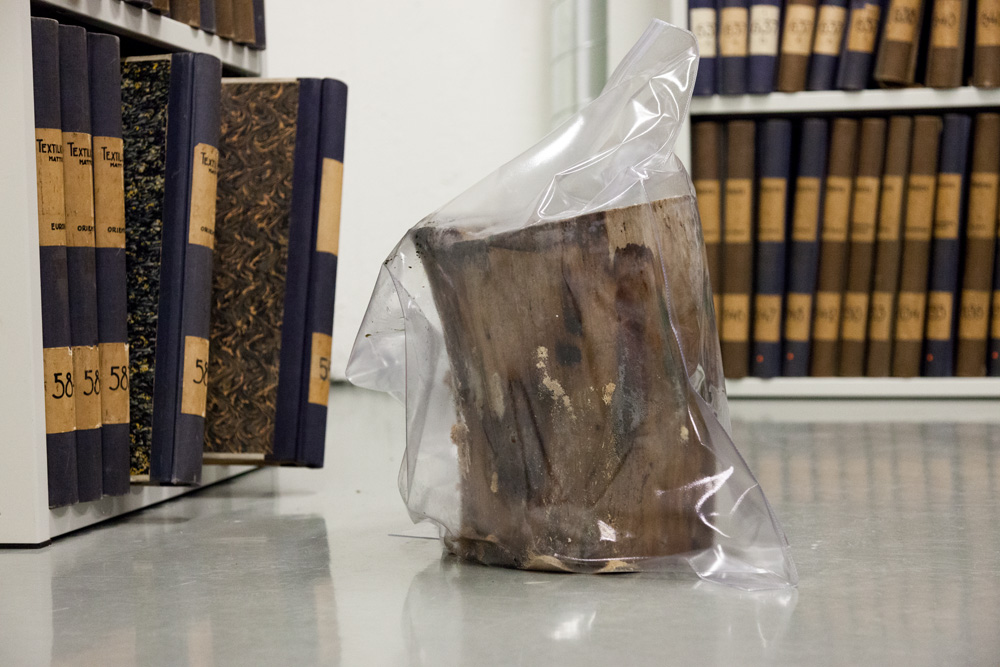 2019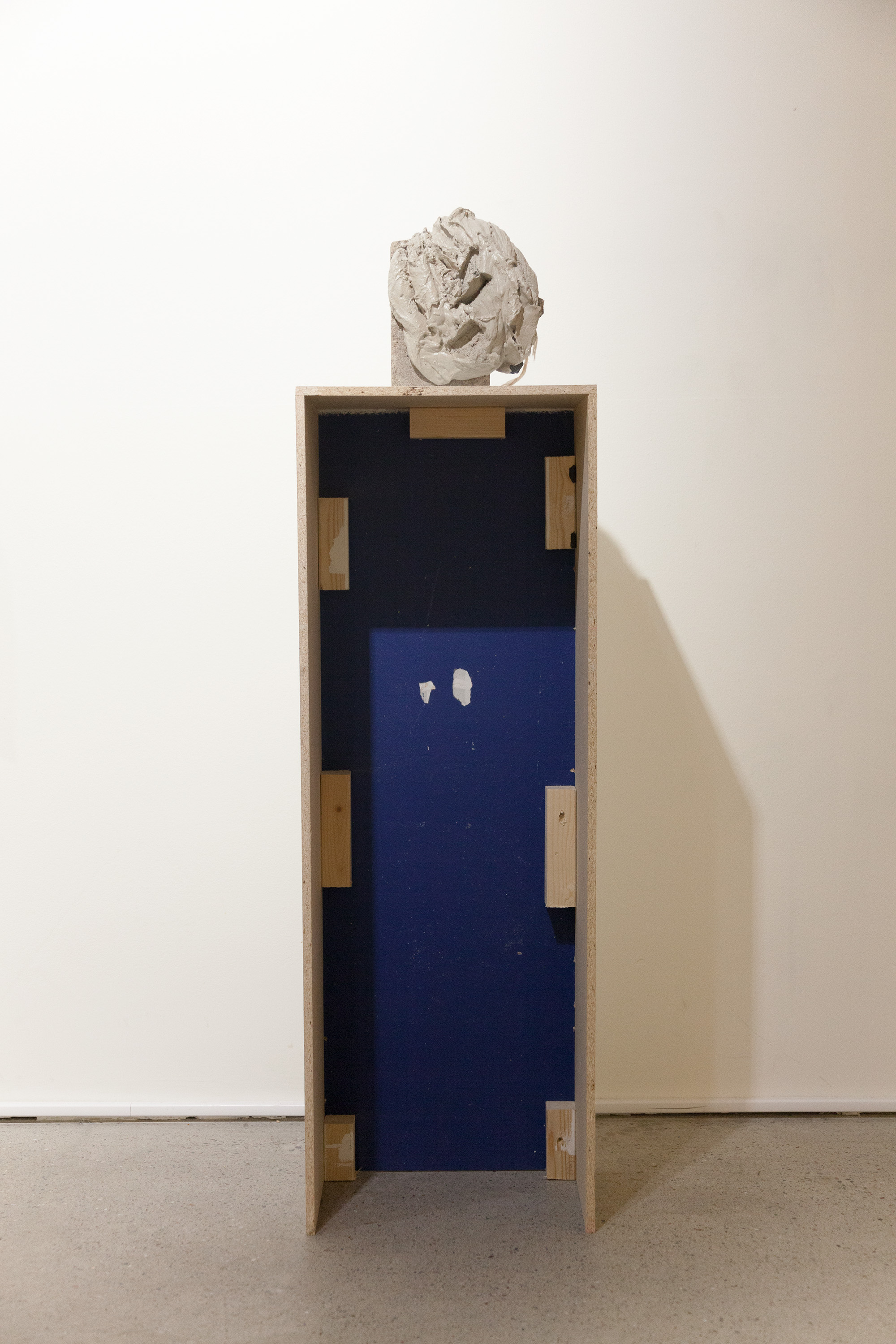 Stones, cement, thread.
2018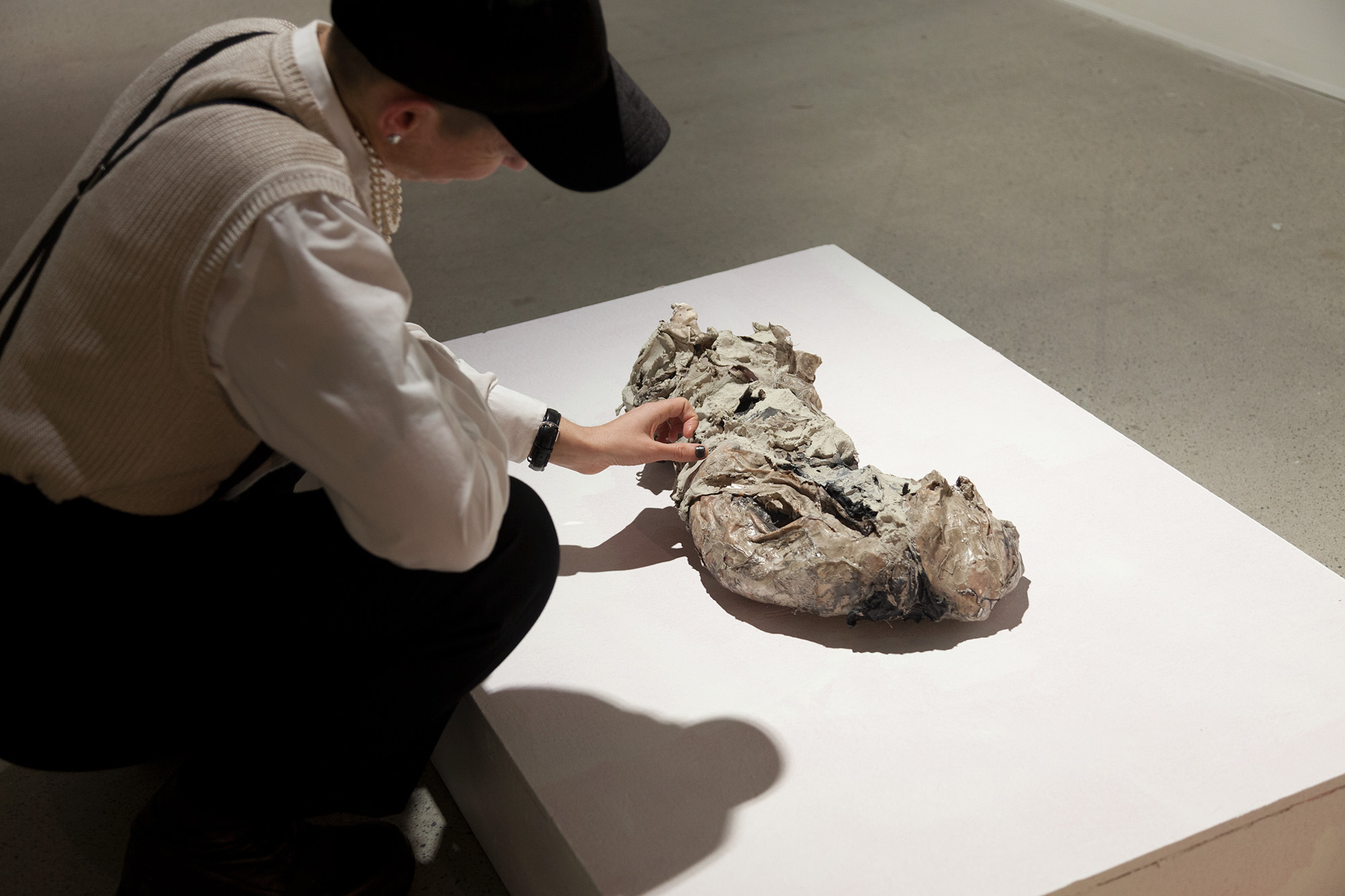 Fabric, plastic, plaster, paper, cement, stone, paint, varnish.
2019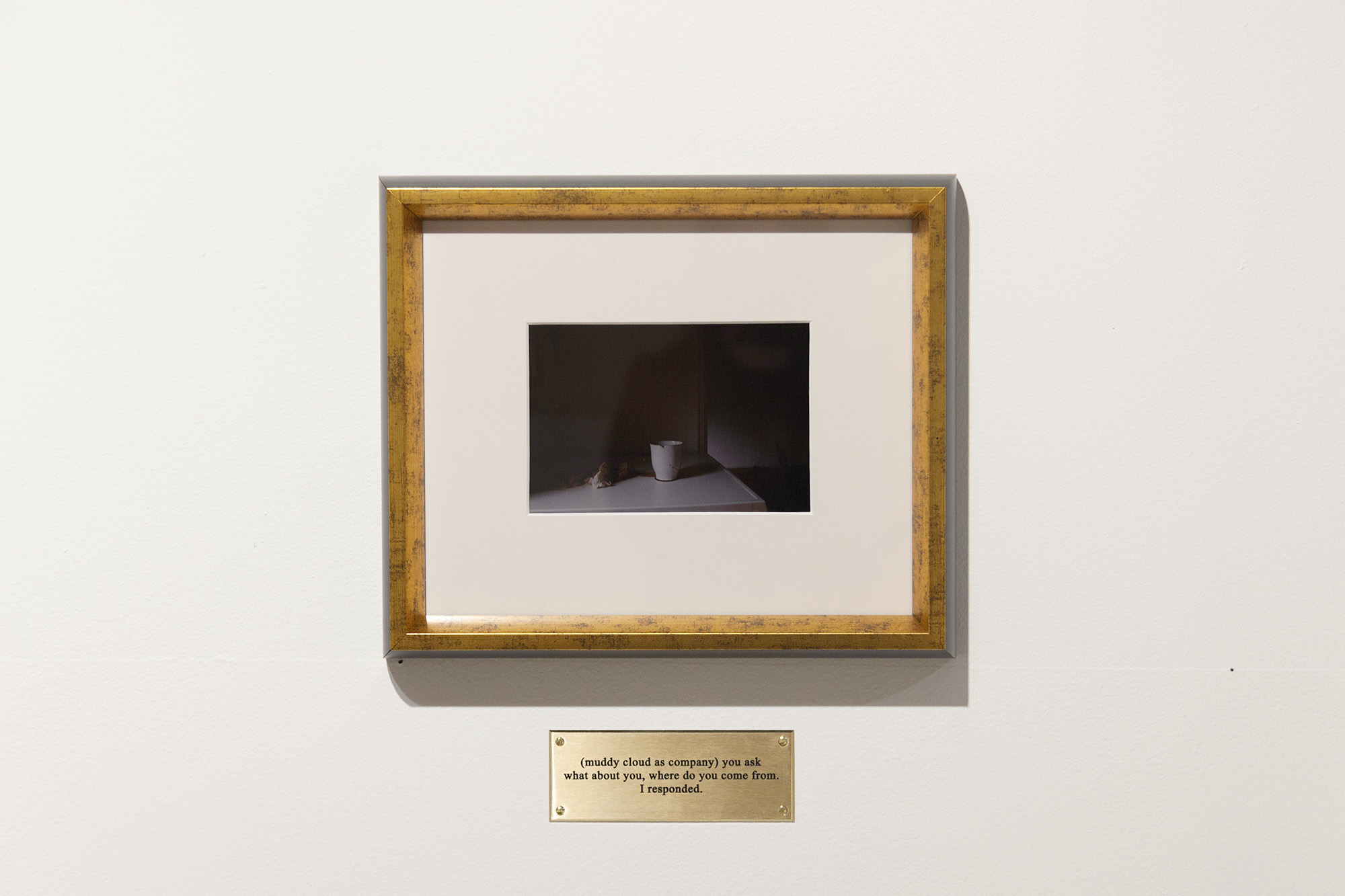 2018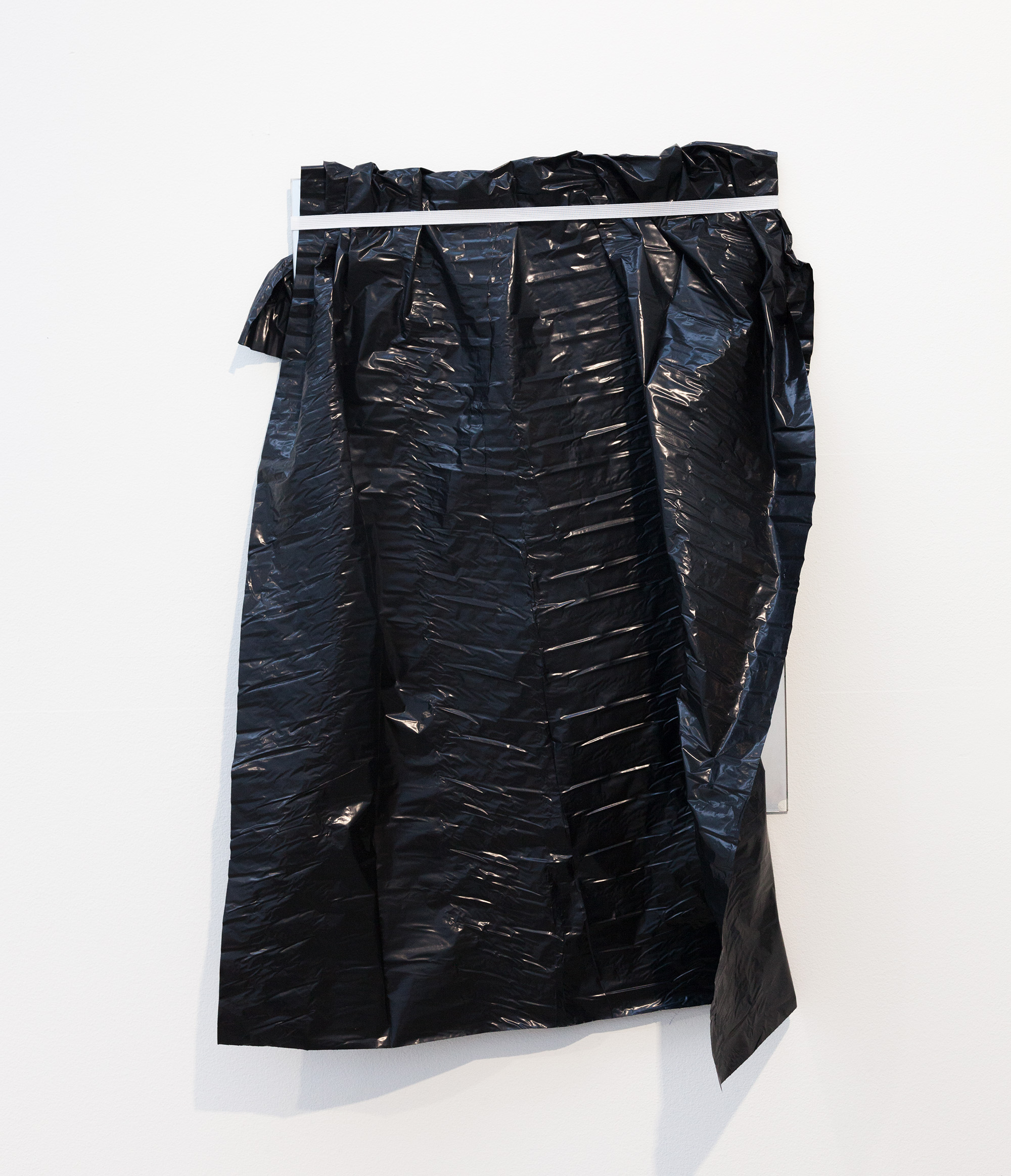 A mirror and unable to see.
2019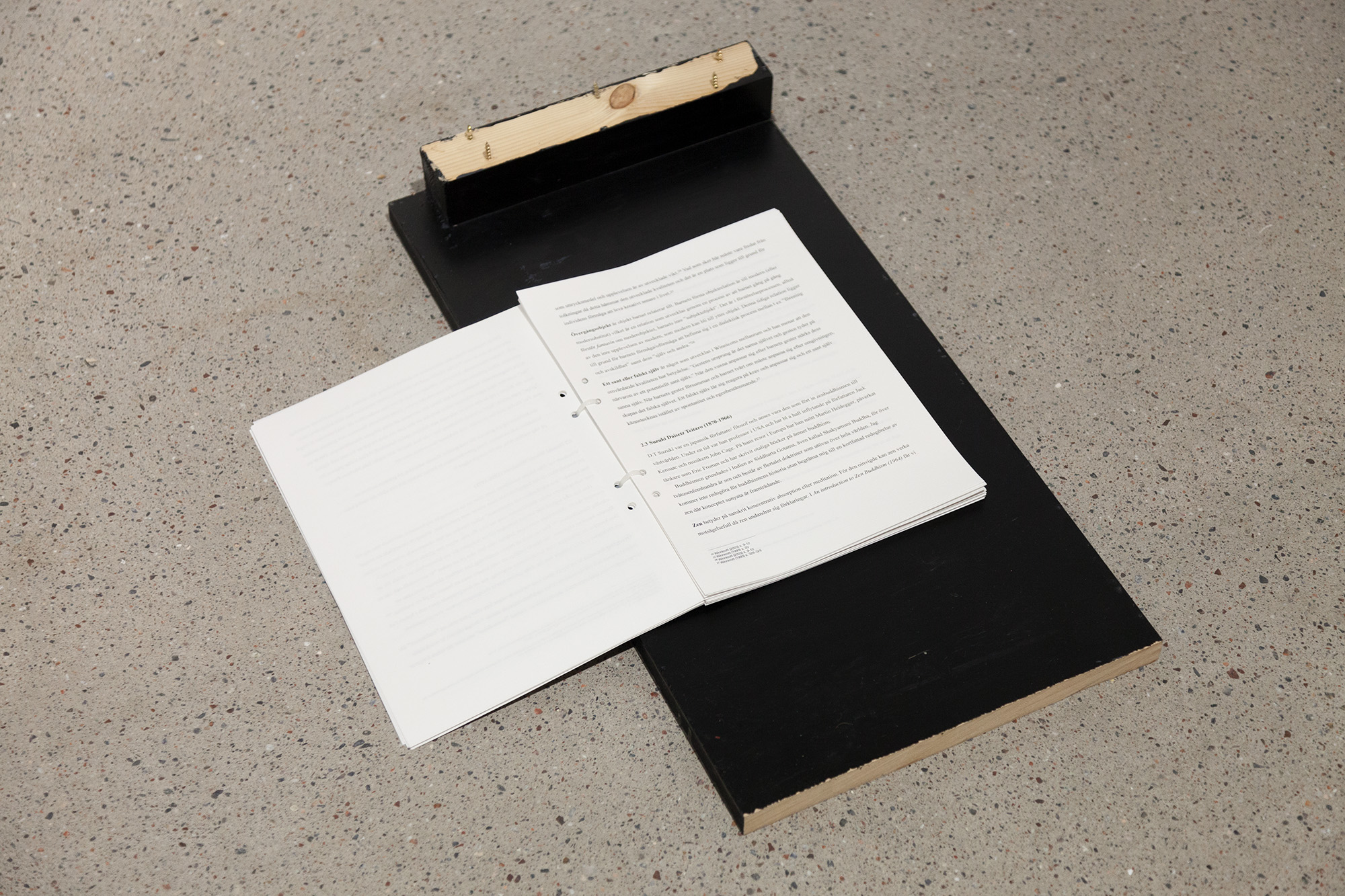 A text called "Blommor i himlen" that is reasoning around the possible event now.
2018
One year, one canvas, 20 something paintings. 
2018-2019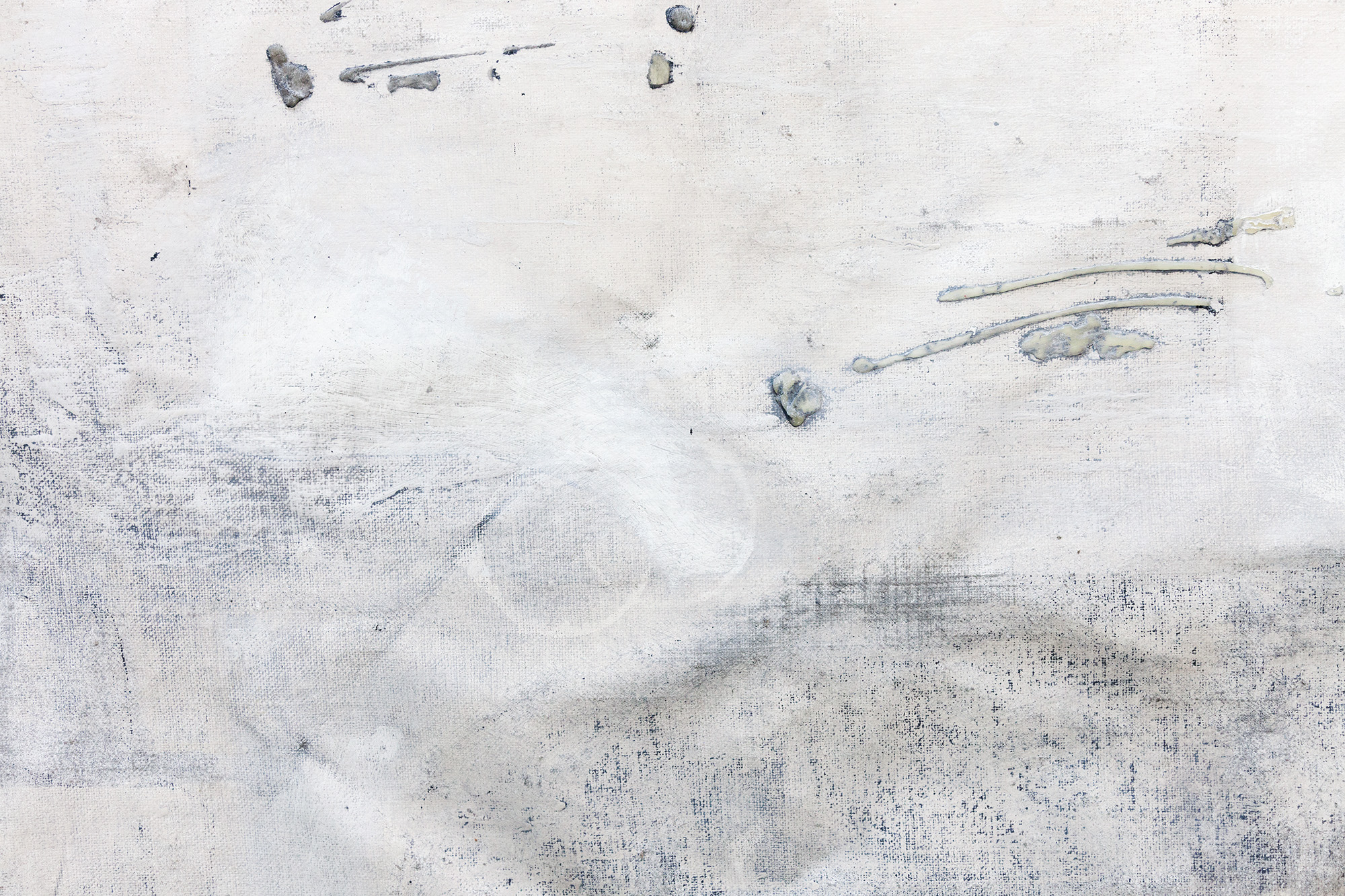 A trespass and reaction on canvas.
2019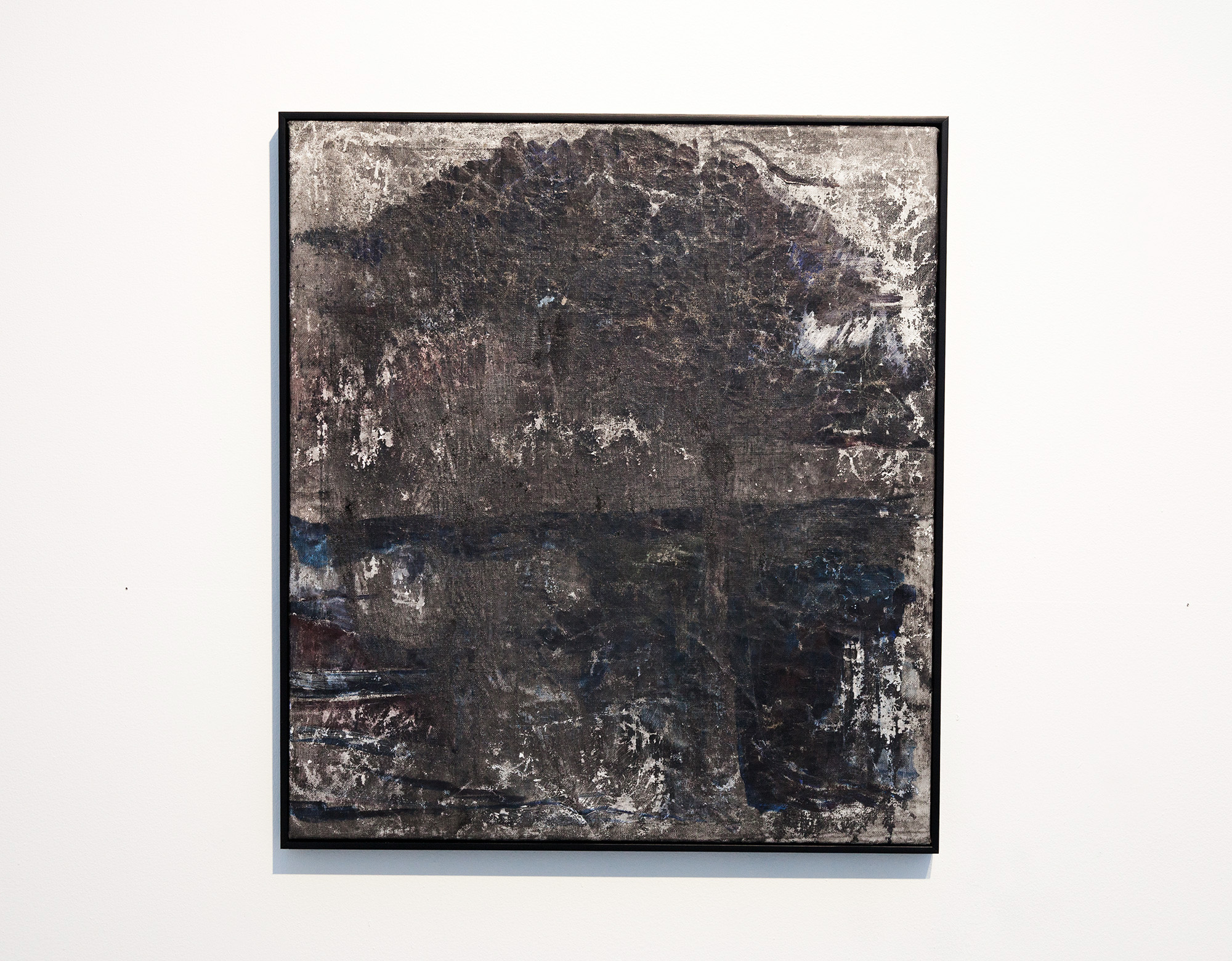 Someone else´s and a try to get to the bottom of it.
2008(?) -2019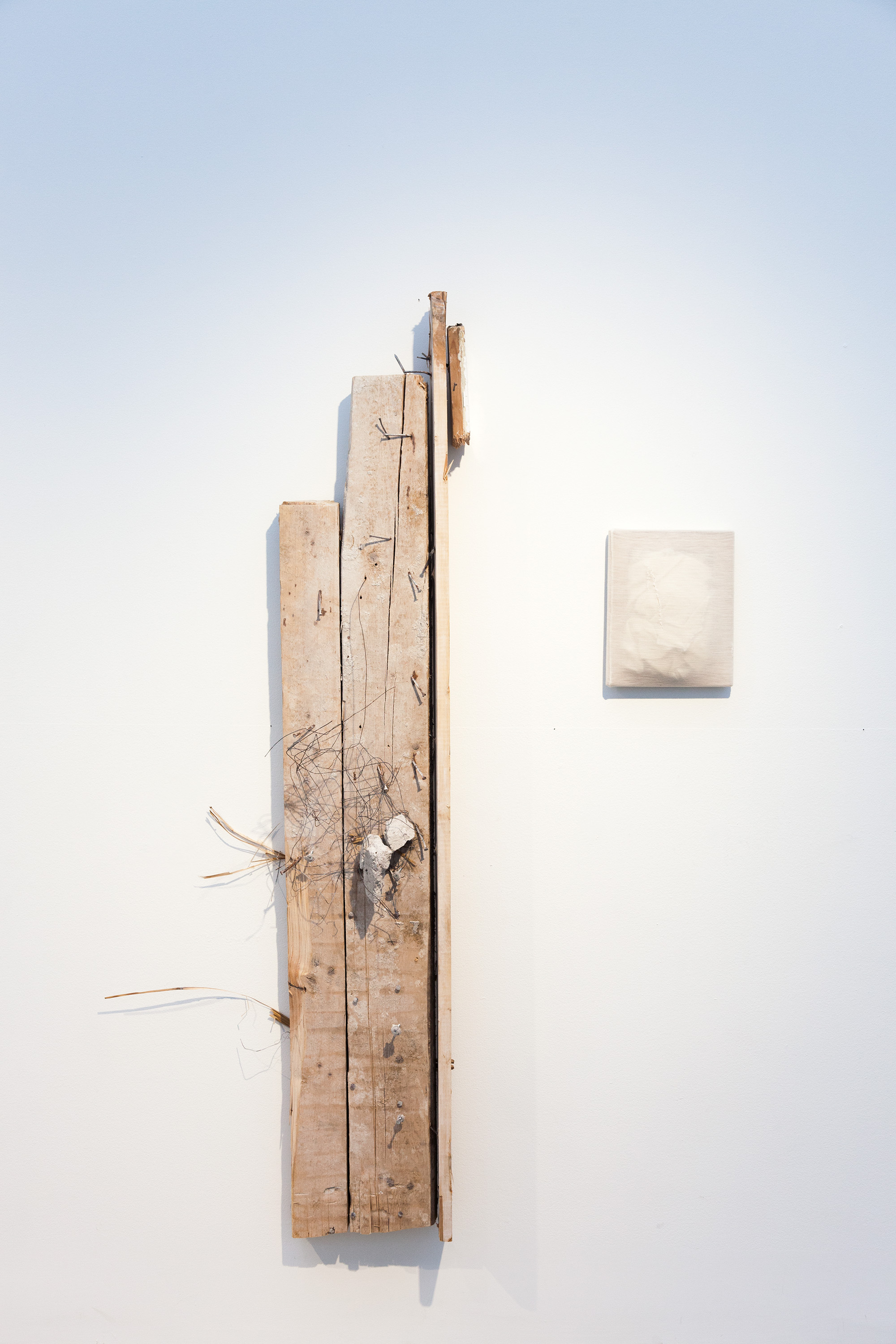 Woody wound with wires, nails and some rest of cement.
2019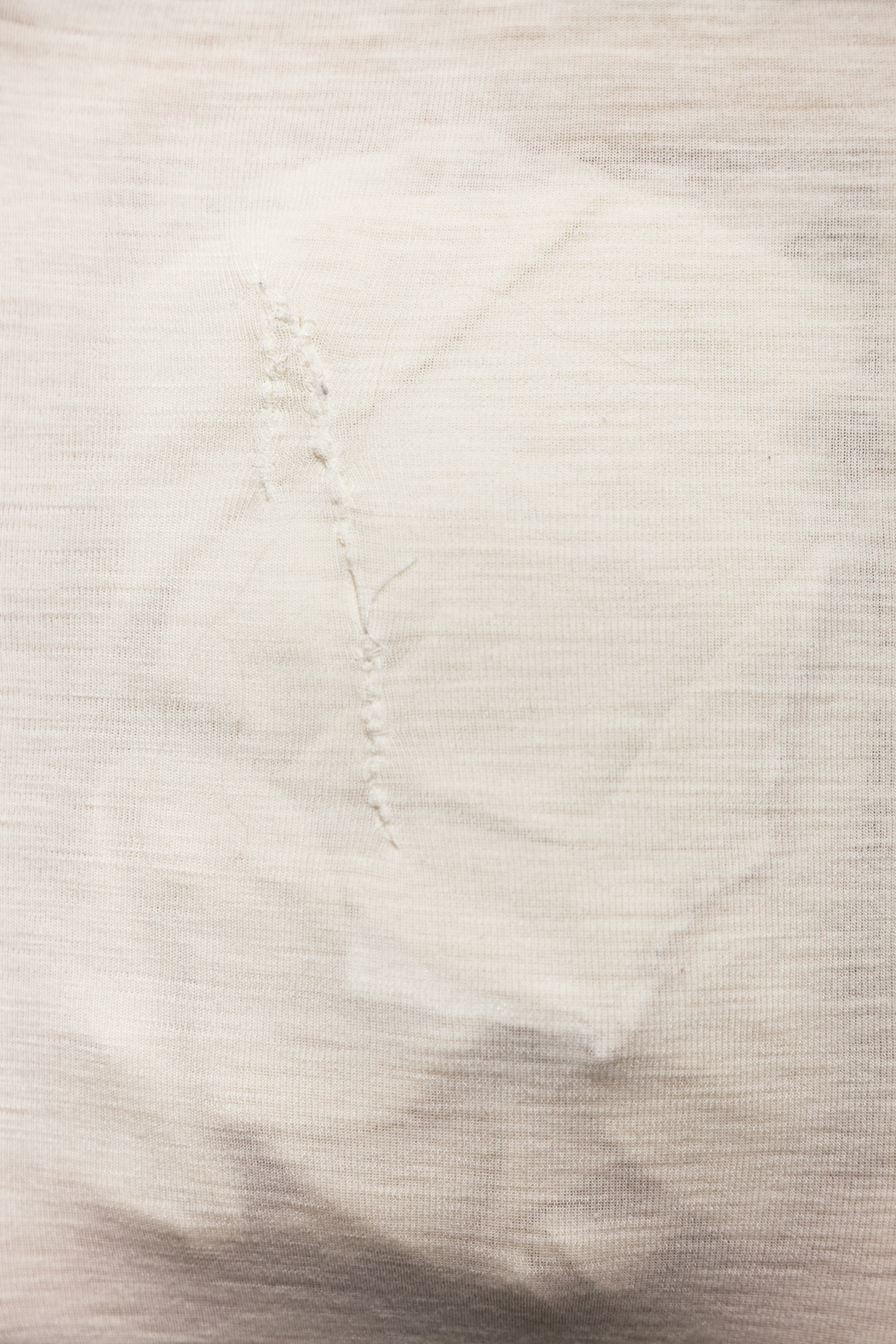 2018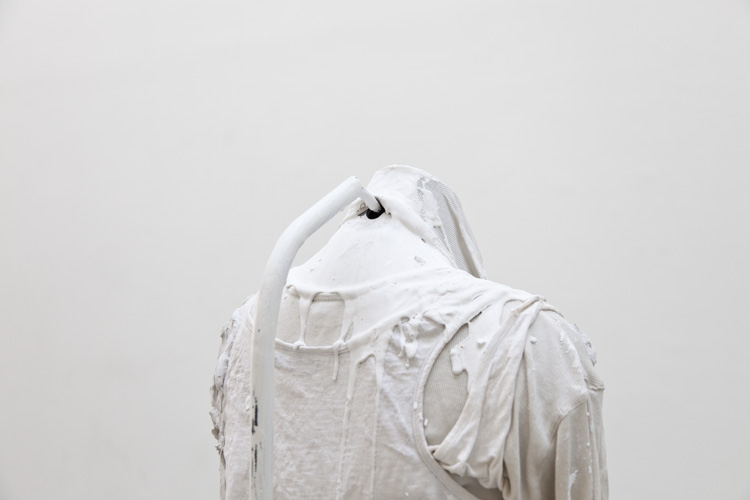 Bleached clothes, wall paint, plaster, putty + a steel base. And a not finished re-painted room.
2017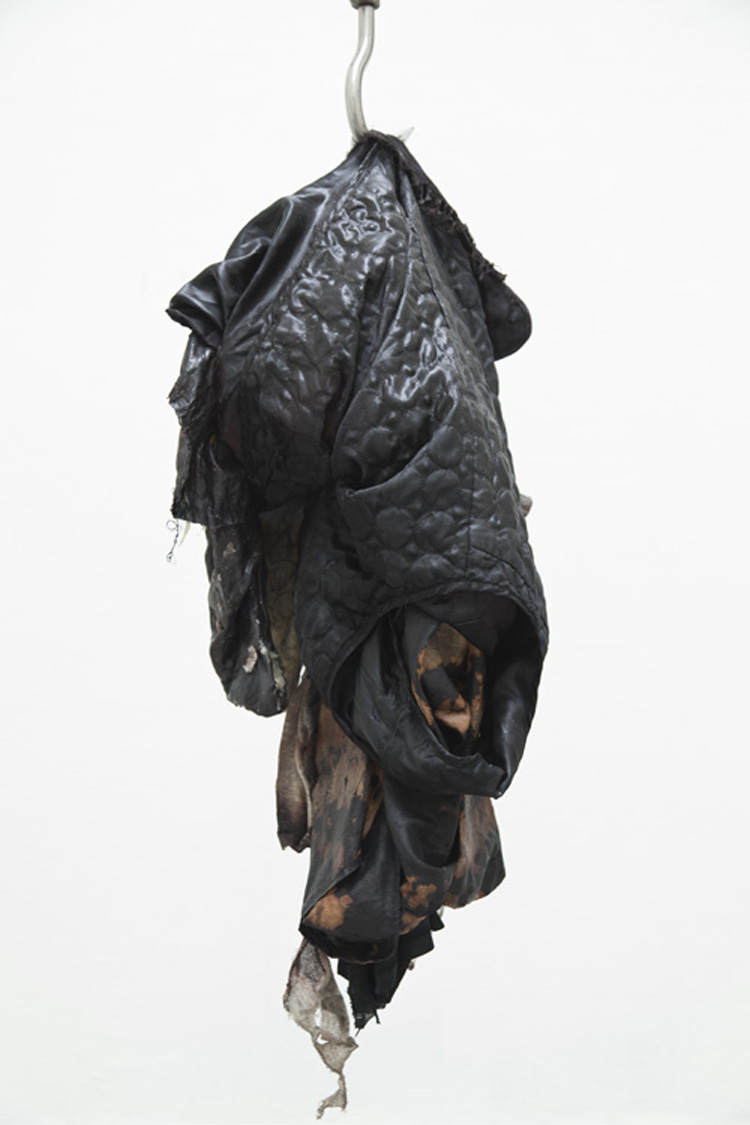 Bleached clothes, glue, plastic, floor varnish + a steel stand and hook.
2017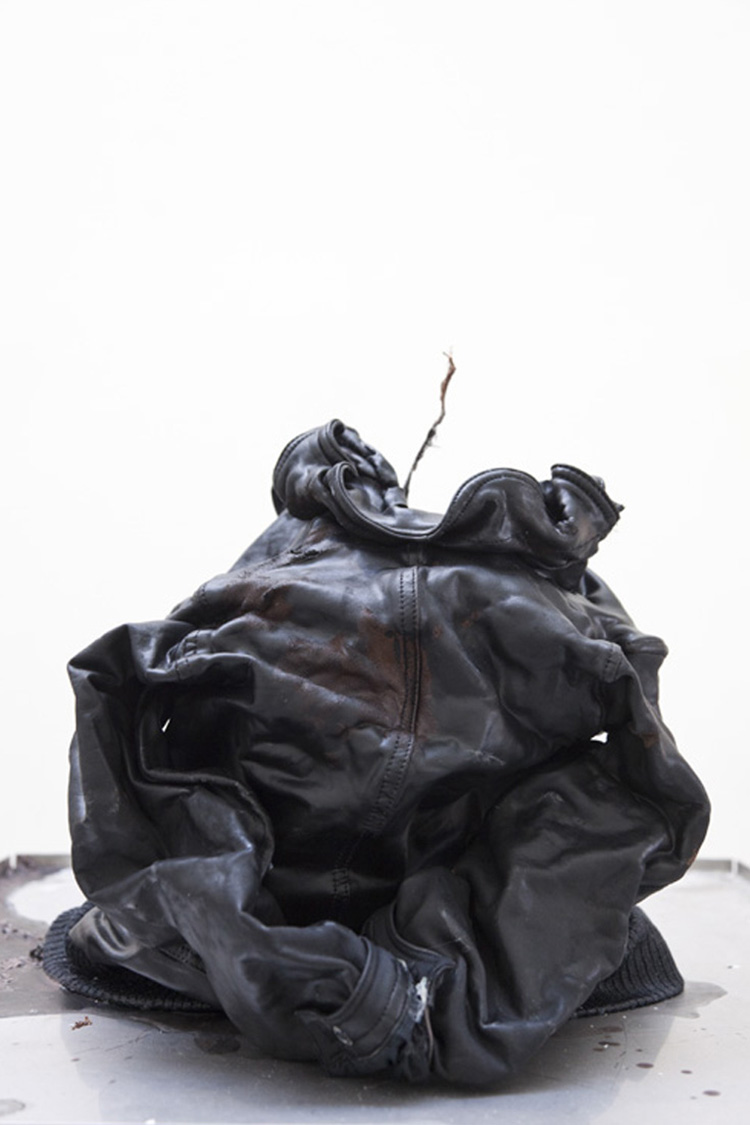 Bleached clothes, floor varnish, wall paint (fresh and moldy) + a steel base and liquid. 
2017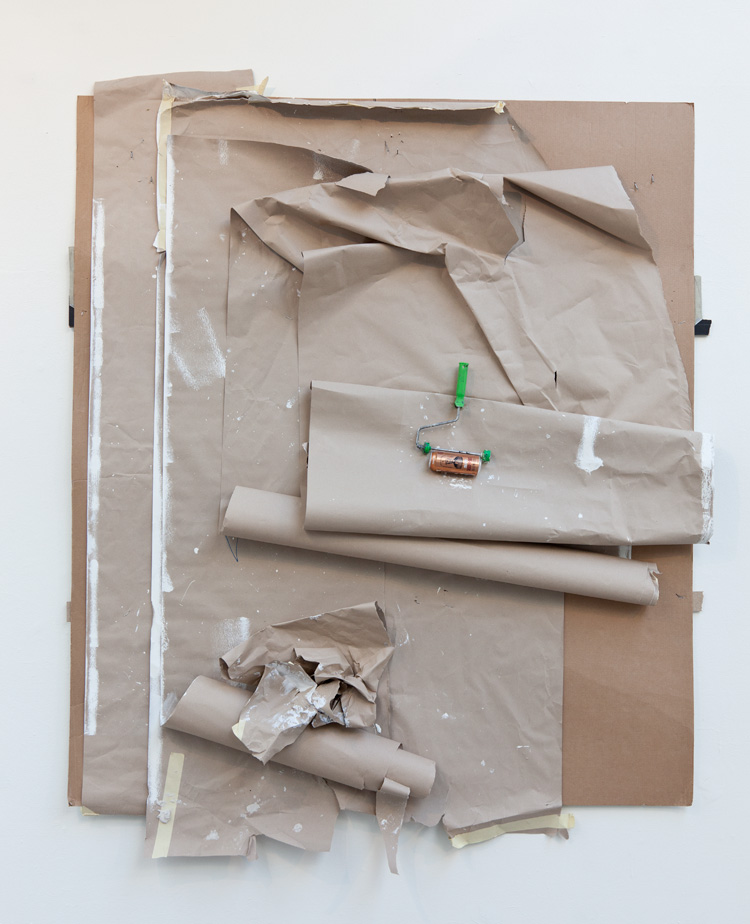 Painting + Sculpture
A conflict and waste from an exhibition installation.
2015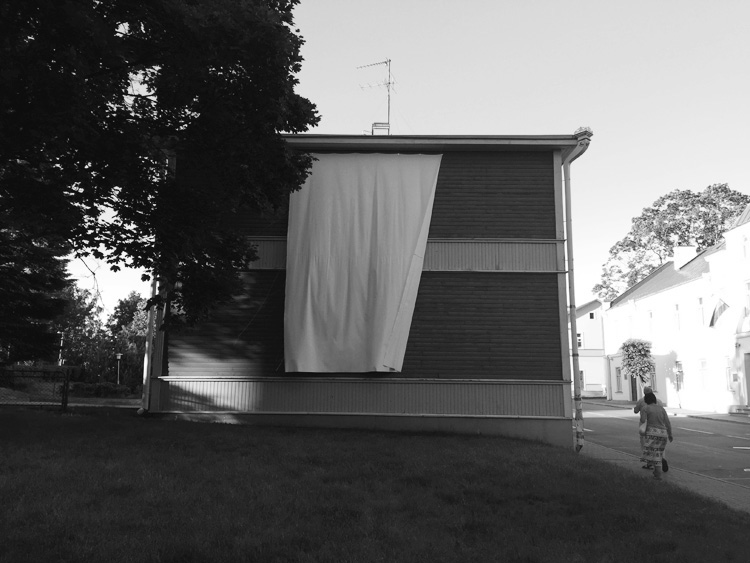 Painting
Cloth. Time passed.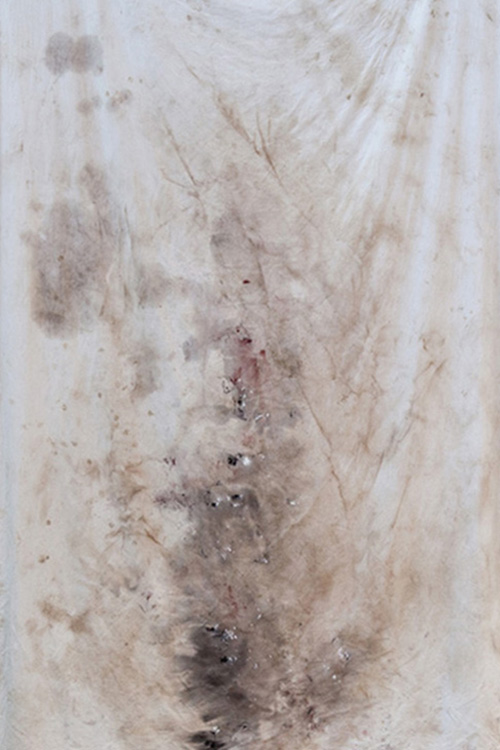 Painting
A bed sheet & surroundings of importance, like Köpmansgatan, the sea and morning walks.
2014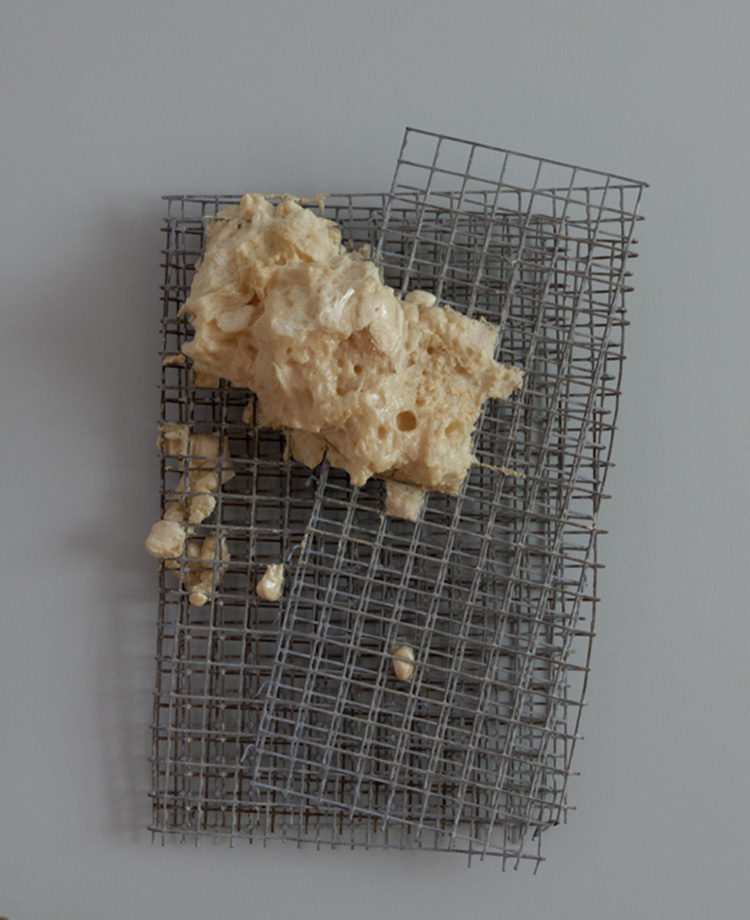 Riga, folded metal and sealing foam.
2015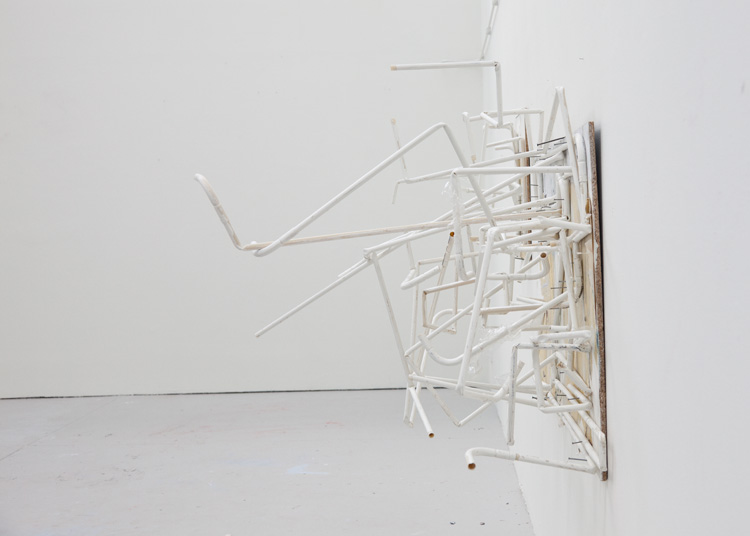 Paint, paper and plastic tubes on wood. 
2016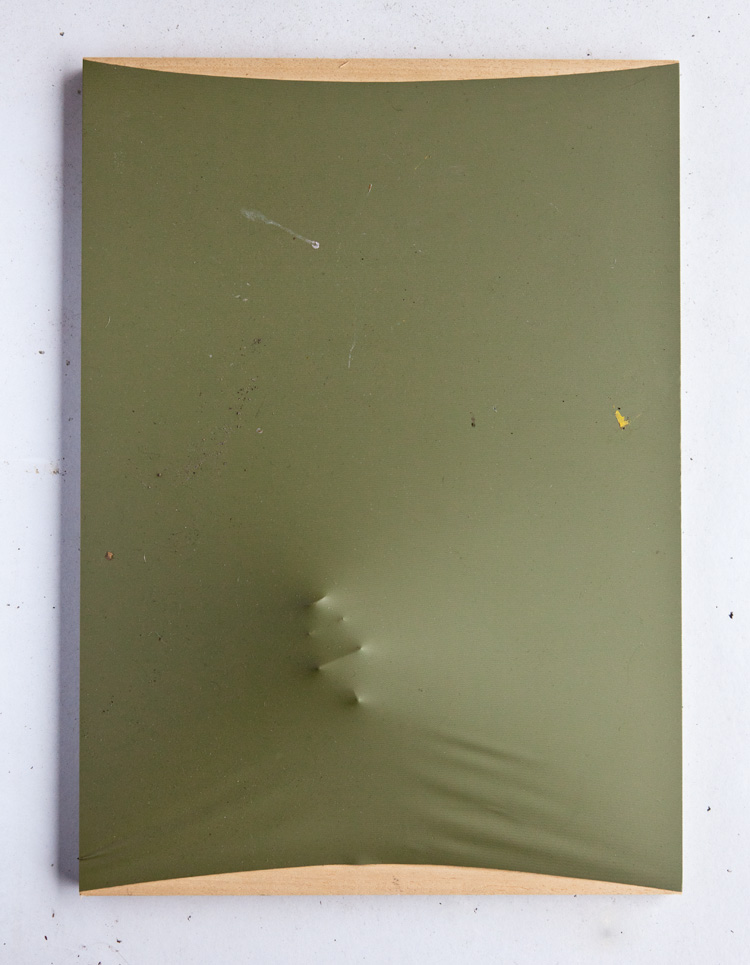 2014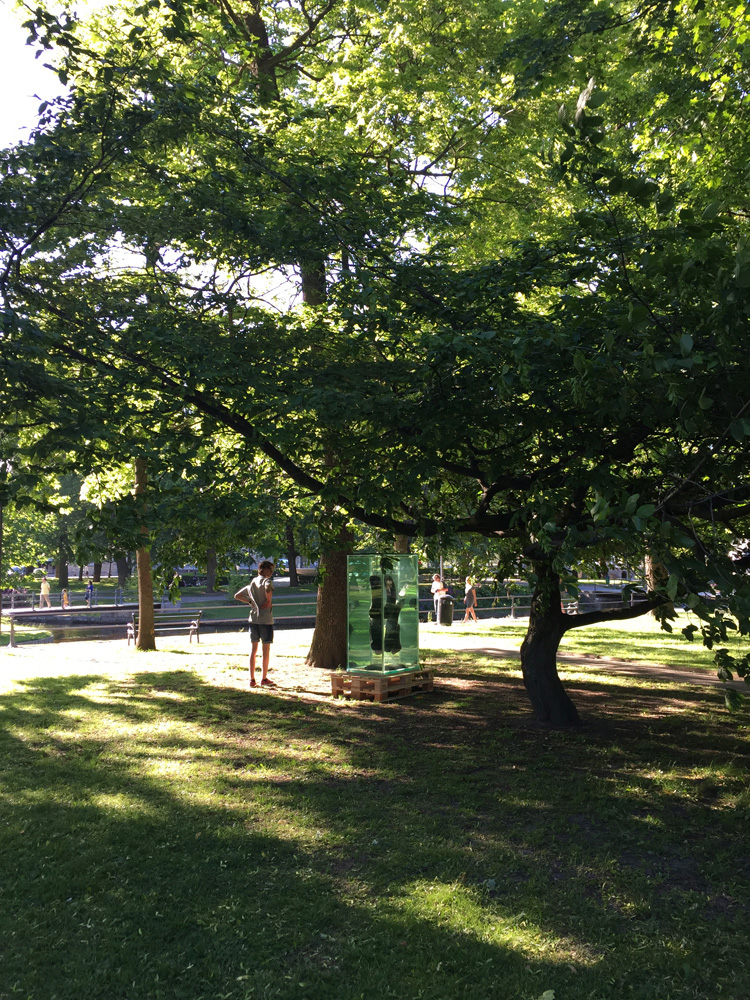 Pallet, glas, water, metal, tiers, asphalt and sealing foam + a planted clambering plant. 
2015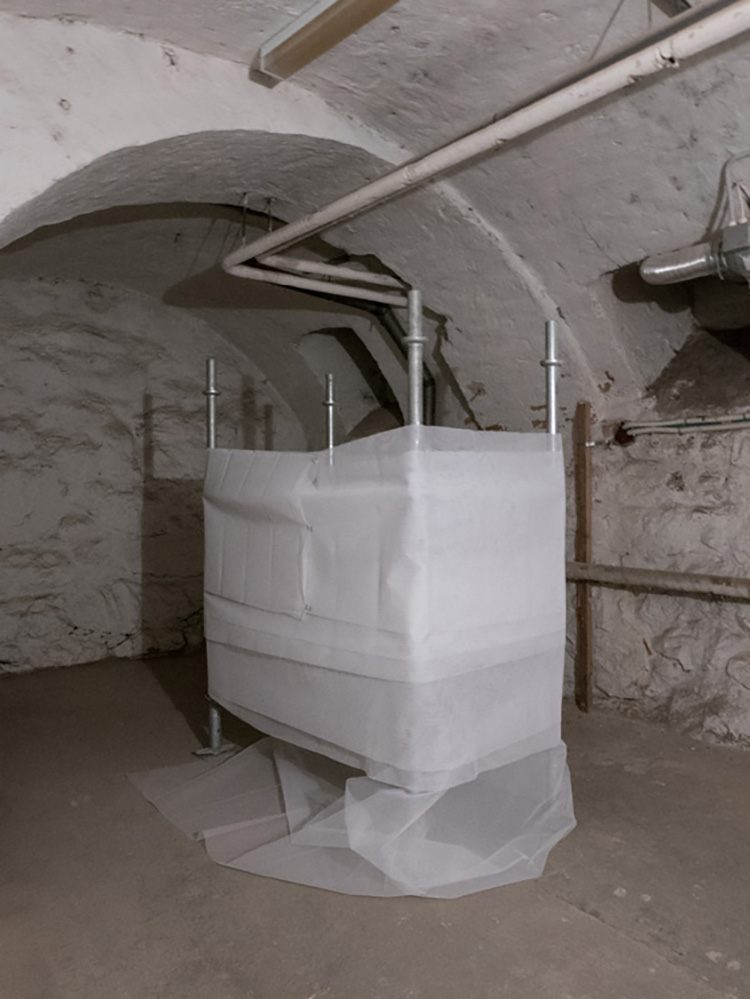 A cellar, scaffolding and gauze. 
2017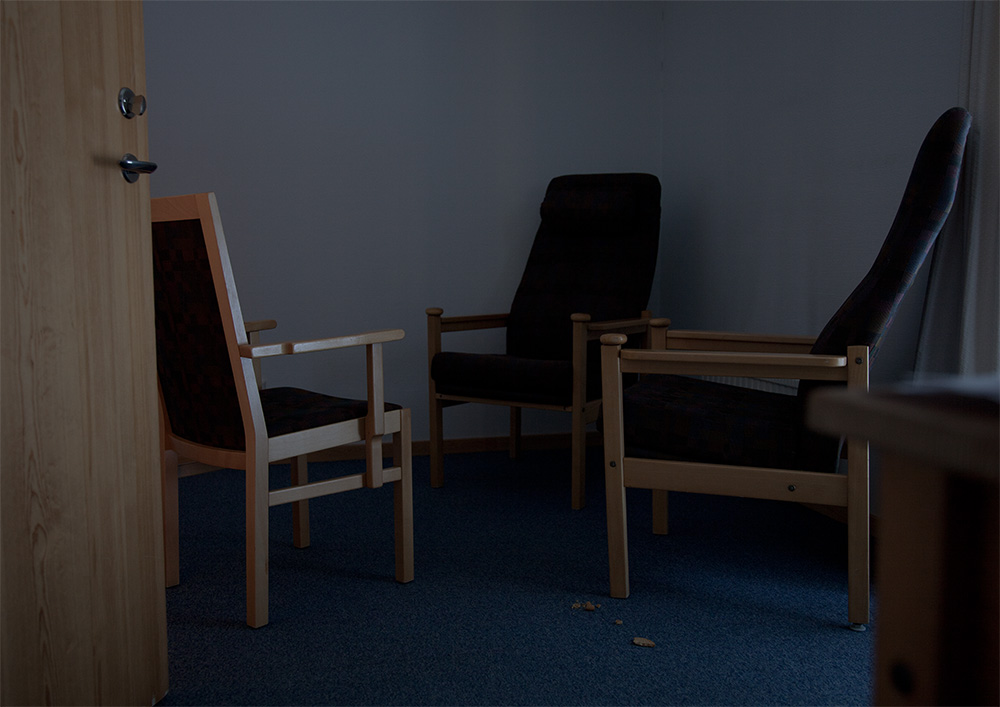 Photography
2014
Installed photography
A photo framed in a window, a corner with two doors and a leca block. 
2018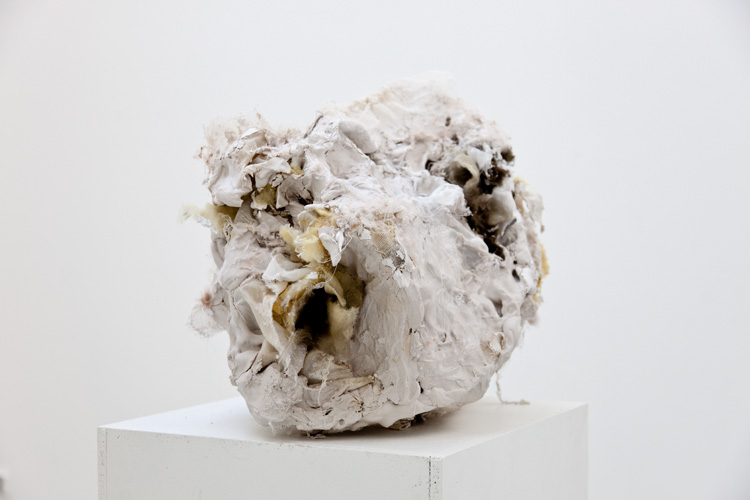 A cast of something small & plaster, thread, fabric and insulation.
2015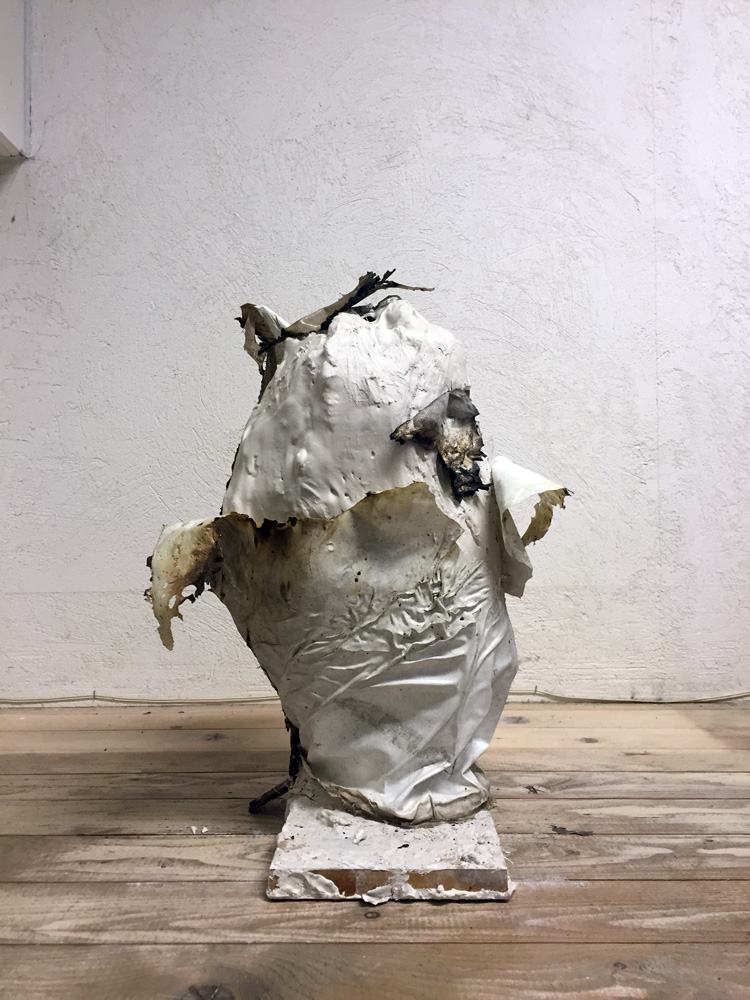 Passed by plastic (burned) and an inside.
2015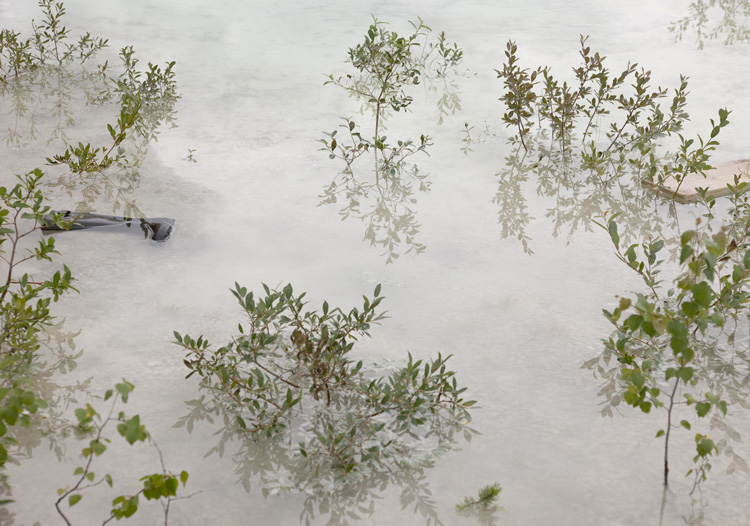 Photography
From an honest relationship.
2005-2012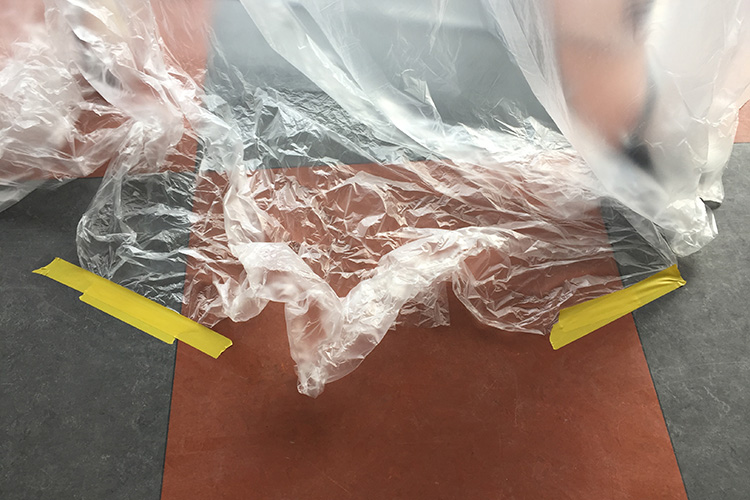 Installation
An event, plastic carpet & nauseous walls, other plastic + yellow (stay the fuck away) tape.
2017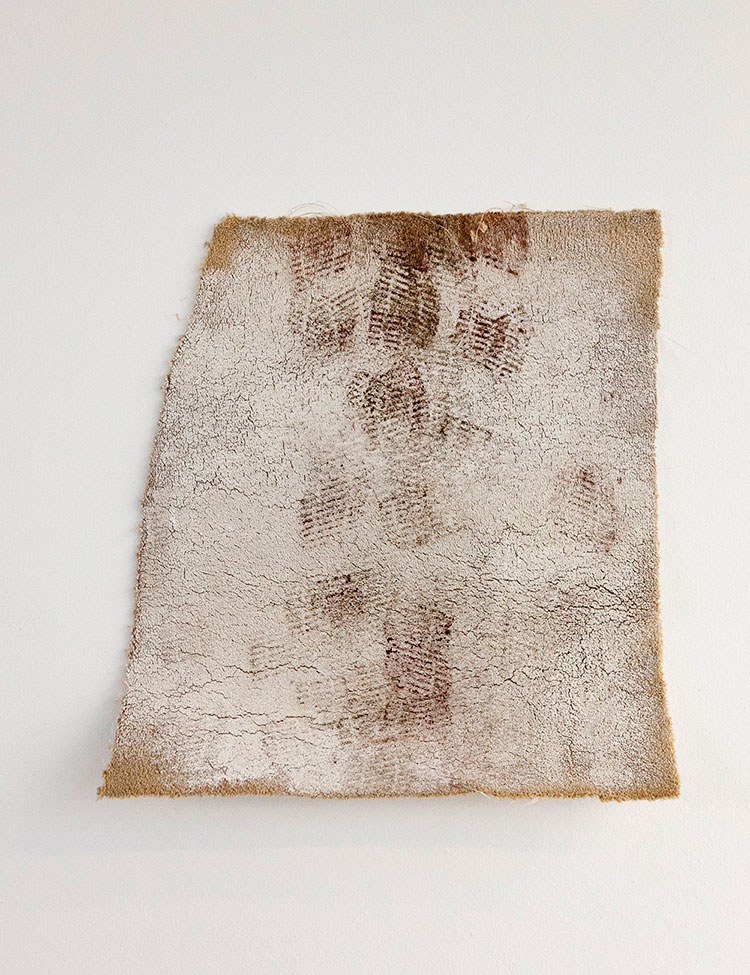 Painting
Corner of a carpet, anyone's footprint.
2015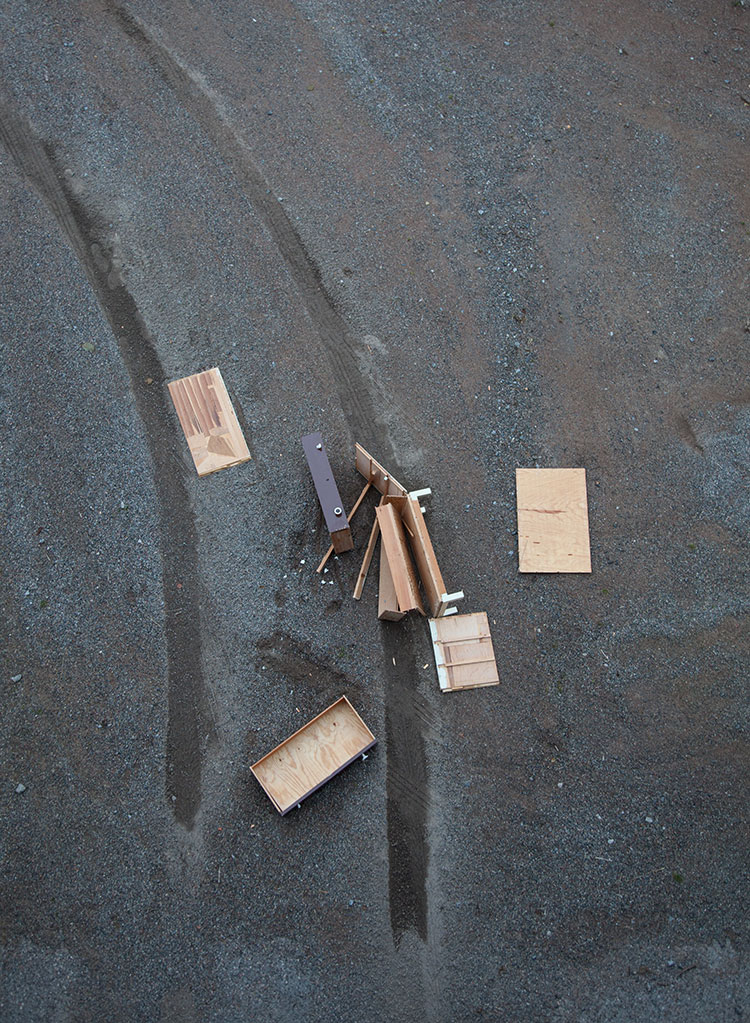 Photography
From A to B by bus, train and weighty walk with a drawer that has kept secrets.
2015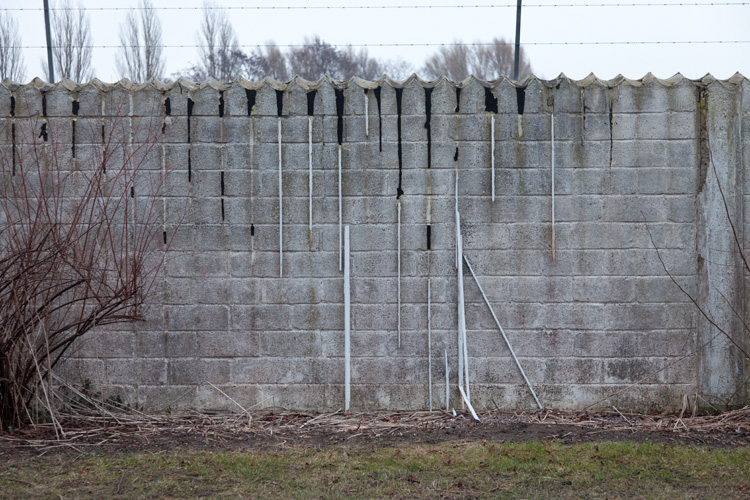 2014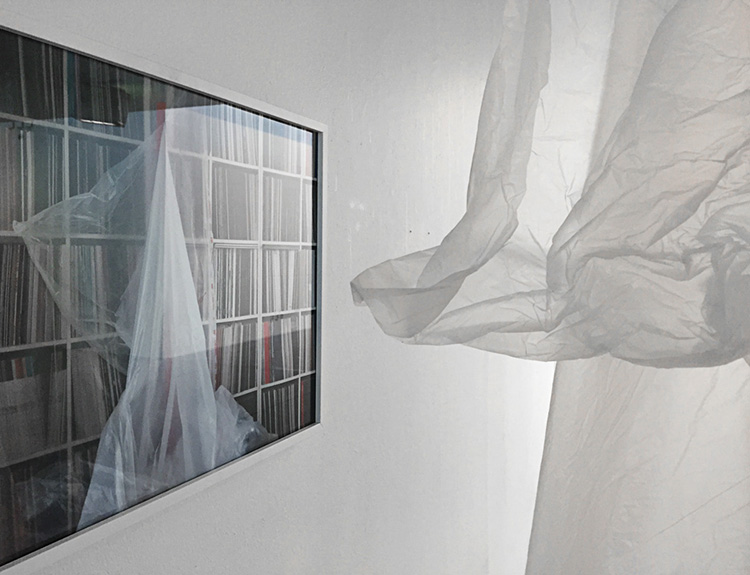 Installed photography
Projekt för medverkan i VERK. Tidskrift om fotografi  NR: 01 – 2016 | TEMA: RUM | 

Kropp påminner, synliggör pendling mellan x och x där en annan inte alltid finns bortom.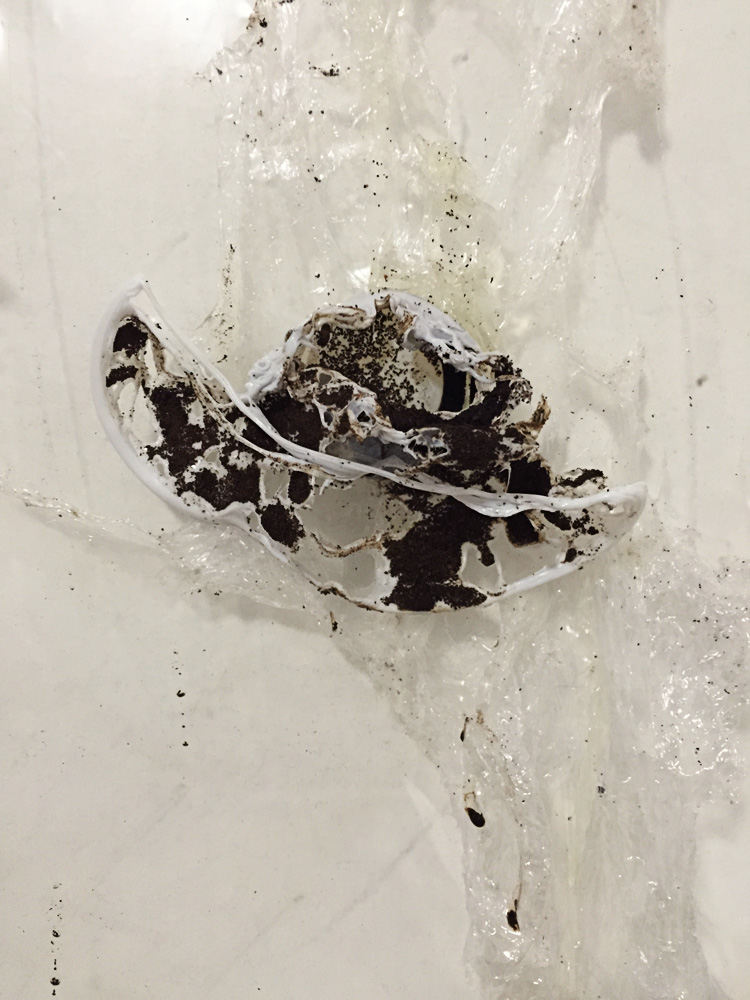 Painting
Whatever found on the site, like plastic and mugs (I melted) containing coffee.
2015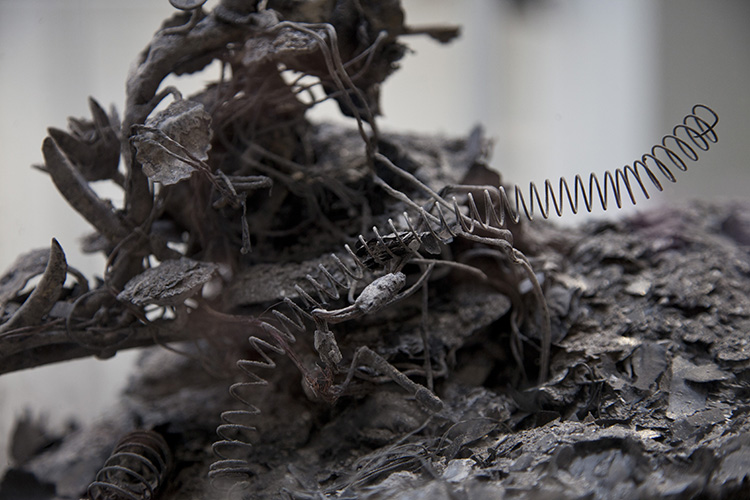 Then. 
2016
I fåtöljen du fått av din farmor är rädsla det enda jag kan prata om. Om jag skulle våga.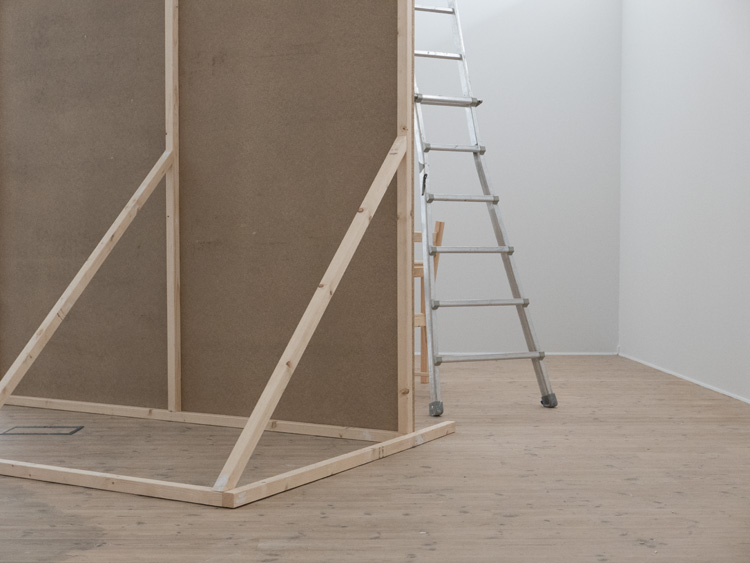 Installed photography
Mail correspondence of questions-answers, wooden structure, ladder (with or without bad luck), apple in aging, (evaporated) coffee, photo of before + now.
2017